Hello again friends,
So good to be able to catch up some today, I have more to read and comment on, but I did get a lot done today. I am off the next two days but starting Friday, I will be doing 8 twelves in a row so it is gonna be hard to keep up, I will try but just in case you wonder where I went...LOL I will be working my butt off...and that is FOR REAL...LOL
Amber at www.amberisdroppingit.blogspot.com is back...YEAH have missed her posting. Sean at www.losingweighteveryday.blogspot.com has a new toy on his blog if you haven't gone to check it you soooo should he has an interview with the popular blogger Jack sh*t getting' fit at www.jackfit.blogspot.com Very funny stuff :-)
CALORIE DEPARTMENT:
Well today was a great day off with lots to do. I woke up with tacos, because my buddy loves me, two party tacos and one soft which was 500 calories and then for dinner I cooked some pork chops scalloped potatoes and had some green beans and that came in at about 310. I have had lots of water today and to much coffee, but coffee with the creamer I am still spending about 250 of my calorie budget for coffee....Not good!! Later on for my dinner I had a bacon sandwich with 50 calorie dressing and low calorie bread and so that checked in at about 300 with 4 pieces of bacon and lots of tomatoes....YUMMY it was so for the day so far I have had......1360 and so i might have a banana or a nutri-grain bar with one more cup of coffee before bed, but today was great in the calorie department. Right at the 1500 I give myself...
EXERCISE DEPARTMENT:
Well Sean and Courtney and myself decided that we were going to go to the gym tonight and get in some weight training, and boy are my arms already feeling it....we lifted weights and did about 6 reps in all and I even got in some crunches before we left after the cardio on the treadmill, it was a lot of fun wish my schedule let me do this with them all the time, I hate it that it don't and that I can't always go, but I love the times that I can....We usually do the 10K on Tuesday, but maybe we can tomorrow...or at least a 5K...I will let you know..I do want to go back to the gym though for some more weight training, gotta really work them muscles.
Thank you everyone for all the wonderful comments they REALLY do mean the world to me...nothing helps me stay focused more then YOU...So thank you...
well some people have said I need to add some body shots and I do mean pics...lol I have been taking some tonight and I hope you like them...still working on the reality show...lol
BEFORE:
WOW......
HATE THIS PIC!!!
NOT A FAN OF THIS ONE EITHER!!
IN PROGRESS:
I had a little toooo much fun doing this:-)
So there you go....In progress pics....I hope you all like them!!!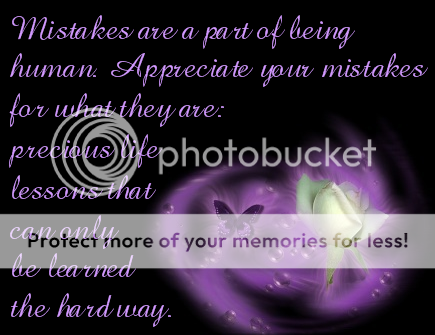 Cheers to new beginnings,
irene