Hello friends,
I have missed you all once again...I have got to get this schedule organized more so I have more time to post, read, and comment...This week of work was good but very long. I have had a good time with it though have been going up and down the stairs a lot to get my exercise in, sometimes I feel like I'm just not getting enough. Still haven't weighed yet, think I am going to save it for Wednesday when Sean and Courtney go to weigh next, after all it is just a number, but I sure hope I have lost some numbers...want to be below two hundred sooo bad!!
Sean and I enjoyed a play today it was very good, and just loved spending some time together. Been working on his lines, it is so fun to watch and listen to him get into character, he is going to be great! Didn't get to meet his play wifey, but I guess I will soon, something must have come up...But we sure did have a great night!!
He will be going to the OSU game again this weekend with a friend and I hope they have a great time...I will get some housework done that needs it in a bad way and spend some time with Courtney, maybe her and I can go to the gym and get some good exercise in...
I have been doing the 1500 calories and exercise this whole journey, I have had a lot of changes in my body, but mainly in my mind..I have to tell myself a few things along the way....
WEIGHT LOSS....THERE IS A LOT OF ROAD ON THIS...BUT WE CAN GET IT TRAVELED...
THE FIRST THING IS TO ALWAYS KEEP IT SIMPLE.....THAT IS SIMPLY HOW ITS DONE...
EASY DOES IT!! ONE DAY AT A TIME
STAY FOCUSED FOCUS ON YOUR DREAMS ON WHAT YOU WANT AND GO GET THEM..FOCUS ON THE DAY TO DAY AND IF YOU DID IT YESTERDAY, WELL YOU CAN DO IT TODAY TOO!!
HAVE NO FEAR...YOU CAN DO THIS!!!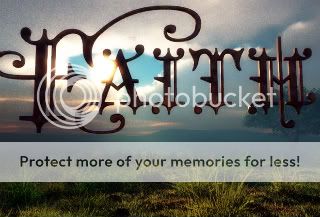 GOT TO HAVE FAITH IN YOURSELF...
BELIEVE YOU CAN DO THIS AND KNOW IT WILL HAPPEN...
KEEP HOPE ALIVE AND DWELL THERE...DONT EVER DOUBT YOURSELF...
DREAM BIG AND FOLLOW THEM ALL THE WAY....
IF YOU DO ALL OF THESE...YOU WILL REACH YOUR GOAL!!
Cheers to new beginnings,
irene